Jan 14, 2015
Comments Off

on New Translated Glossaries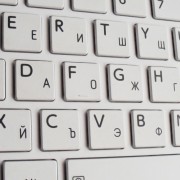 The glossary of the Body of Knowledge on Infrastructure Regulation has been translated into the following languages:
English
Chinese
French
Italian
Japanese
Portuguese
Spanish
Thai

The newest addition to the BoKIR glossary is: Bulgarian.
We, the authors of this web site, are certain the translations of the BoKIR glossary into these languages strengthen the value of the BoKIR as an international online resource. We expect it should prove useful for improving competencies of local decision-makers and policy analysts in infrastructure industries around the world, in terms of operations management and regulation. Instructors in higher education, and those who manage organizational capacity-building should also find these translations valuable.
If your organization would like to sponsor a new translation of the glossary, please contact PURC at purcadmin@warrington.ufl.edu.