Aug 30, 2016
Comments Off

on Launching or Revitalizing Regulatory Systems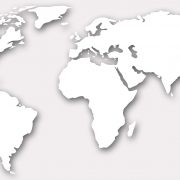 Welcome to our portal for launching or revitalizing regulatory systems
This portal is designed for persons helping countries launch or revitalize regulatory systems, including fragile and conflict affected states. In it you will find the latest analyses and case studies, tools for analyzing your situation, and FAQs targeted specifically to these situations. Below are entryways to this portal's main features.
What are the key strategies and concepts?

This section explains the uniqueness of the fragile state situation, options for regulatory systems that attract investment, and strategic steps for implementing reforms.

How do I assess my situation?

This links to a self-assessment tool designed to help leaders assess their current situations and to provide discussion points for leaders and the people they serve.

How does my situation compare with others'?

This taxonomy site summarizes the key characteristics of countries in various stages of regulatory development, and links to case studies and cross-country data.
What studies can help?

This links to an annotated reading list organized by key topics. These are considered leading studies related to fragile states and infrastructure development.

Where can I find answers to FAQs?

Find answers to questions about key performance indicators, incentivizing infrastructure expansion, working with the public, and dealing with improper political interference.

How else can I improve my skills?

Sources for capacity building include:
This portal is a project of the Public Private Infrastructure Advisory Facility (PPIAF), The World Bank, and the Public Utility Research Center at the University of Florida.